Salt Lake City Office Furniture
Your trusted Office Furniture Providers in Salt Lake City, UT
Business owners in Salt Lake City Utah have turned to family-owned Main Street Office Furniture for quality new and used office furniture since 1980. Their personalized attention and knowledgeable staff have set them apart from their competition for over 30 years.
Business in downtown Salt Lake City has exploded in recent years. New businesses coming into town as well as existing businesses who are expanding their offices have turned to MSOF over and over for quality office desks, conference room and training room furniture, executive and task chairs, systems furniture and accessories such as white boards and storage cabinets, and more.
Quality Office Furniture in Salt Lake City, UT
Salt Lake City business owners don't need to go far to find quality office furniture. Our showroom in located in Salt Lake City at 3965 South State Street. Come try out a few office chairs, desks, reception area furniture, or conference room tables before you buy. You will see the quality, value and large selection. Many of our Salt Lake City clients buy all of their office furniture from MSOF and then sell some of it back a few years down the road as their needs change. The quality of the furniture is so good that we are able to find it a new home where it can get more years of use.
We Provide Utah's Best New and Used Office Furniture
MSOF has a large selection of gently-used as well as new office furniture. Our knowledgeable and friendly sales team will meet with you face-to-face and spend the time to understand your business and it's new or used furniture needs. Salt Lake City business owners like to mix used office furniture with new to save money on their overall budget.
Other Office Furniture Services in Salt Lake City, UT
For Salt Lake City businesses who want to remodel their office space, MSOF also offers space planning, office interior design and furniture selection services. Is your office moving? If so MSOF also offers moving services. Our expert team will decommission or take down systems furniture or cubicles, move them, store them temporarily if needed, and then re-assemble them in your new location.
Does your Salt Lake City office need technology solutions for intercoms, office-wide music, special lighting, or motorized shades? If so we can help.
Is noise a problem in your Salt Lake City office space? If so, MSOF offers acoustical solutions that absorb extra noise which in turns helps business run more smoothly.
Does your Salt Lake City office need furniture temporarily? We also offer a wide variety of furniture for rent or lease.  Ask us about our flexible rental or lease options.
Main Street Office Furniture Services
Why Choose Main Street Office Furniture
Family-Owned New and Used Office Furniture Store in Salt Lake City, Utah
MSOF is and has been family-owned since it's beginings in 1980. Family-owned means every team member takes pride in their product and in their service. It means they care about developing long-term relationships with their customers and with their manufacturers. Family-owned means providing every aspect of service relating to office furniture such as space planning, interior design, and specialized services such as making sure a large call center has solutions in place to absorb sound.
New and Used Office Furniture in Salt Lake City, UT
MSOF has a large and diverse selection of new and used office furniture for every type of business need. We have a large showroom with hundreds of items for Salt Lake City business owners to come out and try before they buy. We carry traditional-style office furniture as well as contemporary to suite every taste. If you don't find what you're looking for in our showroom we can order almost any item from one of our quality manufacturers. We carry such high-quality names as Office Star, Artopex, Rouillard, EKO and Friant, just to name a few. Our prices are always competitive, but our service is unmatched.
I had such a great experience here. Their selection of new and used office items is awesome, you will absolutely leave with what you came for. The customer service is stellar, it is a family-run business and it shows. They also offer a delivery service for a flat fee within the valley. A gem of a place!
The whole team at Main Street is amazing. They were extremely helpful and patient. They delivered and set up everything very quickly and answered any questions I had. I will always recommend them to anyone who is looking for new or used furniture.
REQUEST AN ESTIMATE OR MORE INFORMATION
Main Street Office Furniture
3965 S. State Street
Salt Lake City, UT 84107
Telephone:   801-685-8448
Email:   [email protected]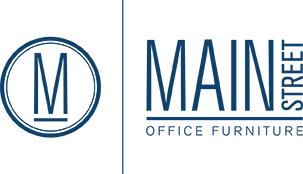 Main Street Office Furniture
3965 S. State Street
Salt Lake City, UT 84107
Hours: M-F 9 am - 5 pm