Make Yourself at Home
Today's modern office is more than a place to come and put in your eight hours. It's a place to feel inspired. A place to be part of something bigger than yourself.
… And sometimes it's just a place where you need to put your feet up and relax until the next big idea hits.
The reception area is the first thing your clients, customers and potential employees see when they enter your business. Does it make the right statement? Does it set the tone for successful and long-term relationship? At Main Street Office Furniture we're here to listen to your vision and design and plan out the perfect reception area.
At Main Street Office Furniture we've worked with dozens of reception area furniture vendors and have chosen the best for their quality, selection, value and style. Our customers love Office Star, Artopex, Rouillard, EKO and Friant, to name a few. Below is a sampling of a few pieces we love. We invite you to stop by our showroom and look at our current inventory.
Bring Style to your Office with a Reception Desk
from Main Street Office.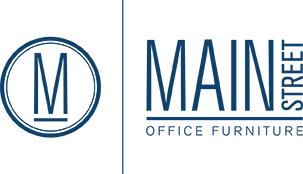 Main Street Office Furniture
3965 S. State Street
Salt Lake City, UT 84107