HOW WE SELL USED FURNITURE
We don't resell used furniture that doesn't have a lot of life left in it. We look for pieces that look as good as new. Whether you need an affordable pre-owned conference table or office chair, Main Street Office Furniture is your one stop shop for everything you need.
Stop by our showroom and let us get you seated.
At Main Street Office we sell the best new and used furniture. We often come across businesses who are remodeling or moving and need to find a new home for their gently used furniture. That's where we come in. We take if off their hands and sell it to another company looking for the exact thing.
Used But Not Used Up
Today's modern office is a place where different people with different skills and backgrounds come together to build something, provide a needed service and be creative. Today's modern office furniture does the same thing. Different pieces with different purposes can be combined in a useful and creative way. Mixing both old and new, modern or classic, we select the right combination to get the job done while still offering plenty of form and function.
Shop at a Used Office Furniture Store in Salt Lake City, UT
At Main Street Office Furniture we are constantly adding to our already extensive inventory of used furniture. We have the best prices around, so drop by today and find what you are looking for at a fraction of the price.
Shop for Used Furniture at Main Street Office
When hearing the phrase "used office furniture," most people have a tendency to think about scratched and dented items. While other furniture stores would offer you something like that, Main Street Office does things differently and offers you beautiful items that are used, but still in excellent condition.
Many companies spend thousands of dollars on new furniture alone. When you stick with old furniture, you'll be saving more money than you could have imagined. It's good for the environment, too. You'll be able to reduce your carbon footprint, because you won't need the energy and raw materials necessary to produce new desks and tables.
We always have something new in our inventory of used furniture, so try to check back regularly and you might find something you like.
Come visit our store to see our entire stock of used office furniture Salt Lake City Utah!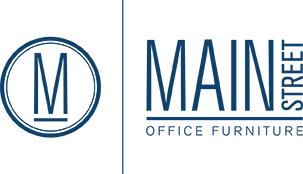 Main Street Office Furniture
3965 S. State Street
Salt Lake City, UT 84107