More than just a place to sit.
Today's executive needs more than a just a chair to sit on. Today's modern office chair should be a throne of sorts where one feels proud and empowered as well as comfortable and supported.
Executive office and task chairs from Main Street Office Furniture are designed to do all of that. We've chosen some of the best executive and task chairs on the market. Chairs that have proven their worth in the executive corner office as well as down in the trenches where they really take a beating.
Take a few minutes to browse through our selection here or stop by our showroom where you can take a test drive.
CHOOSING THE PERFECT CHAIR
There are many factors to consider when selecting the perfect chair for yourself and your valued employees. Comfort, ergonomics, adaptability, workmanship and style, to name a few. We know a thing or two about how to select the right chair for it's purpose.
Stop by our showroom and let us get you seated.
ABOUT OUR SEATING OPTIONS
At MSOF we've worked with dozens of chair manufacturers and vendors and have found the best of the best for value, longevity, comfort, and style. The chairs you see here are a small sampling of what we offer. If you don't see what you're looking for stop by our showroom and browse through our catalogs. We have something for every taste and every need.
Comfort and Style Combine to Create an Array of Office Seating in Salt Lake City, Utah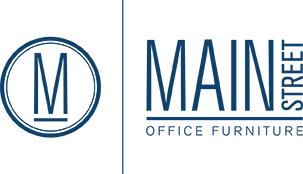 Main Street Office Furniture
3965 S. State Street
Salt Lake City, UT 84107