Setting the Stage
The conference room is where the big deals go down. Where new ideas are hatched and where alliances and long-term relationships are forged. The conference room sets the stage for important conversations, meetings of the mind and important plans. Events that go down in the conference room can turn small start-ups into successful corporations.
Let us help you set the stage.
HOW TO CHOOSE THE PERFECT CONFERENCE ROOM TABLE
Successful business owners know, deals, great ideas, and hard decisions go down in the conference room. Is your conference furniture up for the task of being a part of so many important decisions and events? We know the right furniture in the conference room can play a big role in getting the big deal or getting that key person to accept your employment offer.
Stop by our showroom and let us get you seated.
At Main Street Office we've worked with dozens of conference room furniture manufacturers and vendors and have found the best of the best for value, longevity, comfort, and style. The selections you see here are a small sampling of what we offer. If you don't see what you're looking for stop by our showroom and browse through our catalogs. We have something for every taste and every need.
Shop for Conference Tables, Chairs, Training Room Furniture and Accessories in Salt Lake City, UT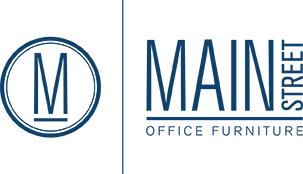 Main Street Office Furniture
3965 S. State Street
Salt Lake City, UT 84107