The Ideal Work Space
The ideal office workspace is different for everyone. For some it's high style with minimal features. For others it's maximum storage and functionality with classic styling.
Whatever your preference and style calls for, the ideal workspace is waiting to be discovered at Main Street Office Furniture.
CHOOSING THE PERFECT DESK
It is our mission at Main Street Office Furniture to make buying office desks easy and simple. We work one on one with our customers in the showroom so they get to see, touch and feel office desks before they buy. Office desks need to be functional as much as attractive. We help our customers find the right desk for their needs and budget.
If your office needs just a couple of desks with very specific requirements, or if you need an entire fleet of desks for a large work space, we've got you covered.
At Main Street Office we've been in the desk and office furniture business long enough to know which vendors and products are the best. We supply office desks from Office Star, Artopex, Faustinos and Friant to name a few.
We have always enjoyed the relationships we have built with our many customers. We are still a business that believes in working together to create a solution for the needs of everyday business so our customer's come back again and again as they grow.
Shop Office Desks in Salt Lake City, Utah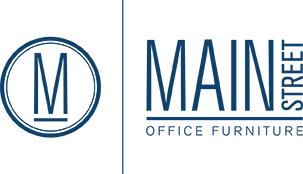 Main Street Office Furniture
3965 S. State Street
Salt Lake City, UT 84107