Growing pains for a business can be exciting and stressful. That's where our expertise in office transitions come in. We take care of all of the logistics of office moves, remodels and expansions and have pulled them off without a hitch for hundreds of businesses across Utah. Leave it to us to take the stress out of change.
SPACE PLANNING
We will make the space work for the needs of your business. An experienced space planner means high productivity and happy employees.
OFFICE DESIGN
Bringing our designer in to assist in the office remodel to help choose carpet, paint, flooring, and furniture will insure an end result you'll love for years.
OFFICE MOVE
Moving to a new space? Let us help you get your personnel, furniture, and equipment to the new location, and provide new furniture.
OFFICE & PRODUCT STORAGE
Are you in the middle of a new build or office move? We can help by providing storage for your furniture until your new space is ready.
INSTALLATION & DELIVERY
Let us deliver your new and used furniture, set it up, and detail it so you can move into your new location without a hitch.
TECHNOLOGY
Today's modern office calls for technology solutions for intercoms, office-wide music, lighting, motorized shades and more.
ACOUSTICAL SOLUTIONS
Need to minimize the sound in your space? Let us provide you with solutions to absorb the sound and make business run more smoothly.
RENTAL AND LEASING OPTIONS
Used Furniture Rental: Monthly plus installation/pick up and first month down. Leasing: Used and new furniture. First and last month down, plus delivery, installation, pick up and freight.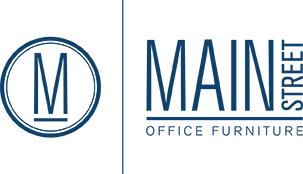 Main Street Office Furniture
3965 S. State Street
Salt Lake City, UT 84107