Main Street Office Furniture is a family owned and operated company. MSOF was established in 1980 as office furniture liquidators. Doug and Evelyn Tonge founded the company and shortly after Jason Tonge joined his father in expanding the company offerings.
As a family business we value customer satisfaction and strive to create and develop lasting relationships with our customers, many that we have had the pleasure of working together for the past 30 years. Our vast experience, knowledge, service and products offer solutions for all needs.
Our showroom is located at 3965 South State Street. We have both new office furniture and a large inventory of used office furniture. Our warehouse is located at 66 E. 3335 South.
Our goals – Provide prompt experienced-based solutions for the needs of our customer at the best price, providing green solutions with used and mostly locally-sourced product or provide up-to-date modernized new furniture.
Main Street offers New Office Furniture and the largest inventory of Used Office Furniture catering to all budgets.
Main Street offers New Office Furniture and the largest inventory of Used Office Furniture catering to all budgets.
It is our mission at Main Street Office Furniture to make buying office furniture easy and simple. It is our goal to work one on one with our customers in the showroom so they get to see, touch and feel the furniture before they buy. So many of us have purchased items online or in stores that ended up being damaged, not the right fit or simply not what we wanted. We try to mitigate this by offering products, services and knowledge for our customers to make the best decision on what they are buying.
At MSOF our foundation was built on running a traditional office furniture business. We have morphed into 40 years of servicing Utah Business's, space planning, design, used and new furniture needs focused on integrity and customer satisfaction. We have always enjoyed the relationships we have built with our many customers. Therefore our business is not an "add to cart website," but a business that still believes in working together to create a solution for the needs of everyday business.
Evelyn Tonge
Evelyn has been with Main Street Office Furniture since its inception in 1980, when she and her late husband Doug Tonge started the company. She has a business degree from Stevens-Henager's Business College. She has worked diligently for 39 years in sales and accounting with her fantastic crew to expand the company to its current status. Evelyn says "Even though I'm retired – It is still a pleasure coming to work everyday!"
A few things to know about Evelyn; she is a classic car enthusiast, she has 13 Grandkids and 19 Great-Grandkids, and she loves to travel!
Ron Israelson
Ron has been in the Office Furniture sales and Installation business for 40 Years. Building his business and reputation by taking care of his customers. Starting out in the field as a furniture installer, and gaining the knowledge of office furniture and how important the service, delivery and installation is to the overall success of each project. The value is in his Integrity and follow through to all our customers. Reputation means everything. He believes in treating Customers, Employees, and Vendors like Friends and Family.
What you may not know about Ron? He likes to spend his free time with my family and friends in the mountains, on trips, at sporting events or an occasional Country concert.
Jason Tonge
Jason started with Main Street Office Furniture in 1990, where he began learning the business as a furniture installer for 10 years. For the last 20 years he has been in sales and operations. Today Jason focuses on growing the company into the largest dealer of pre-owned office furniture in Utah.
What you may not know about Jason? He has a great love of the outdoors, camping and fishing, spending time with his friends and family, and classic cars.
Wes Israelson
Wes started in office furniture out of high school, re-joined Main Street Office in October 2018. With16-17 years of specific industry knowledge at every level, based over years of furniture installation and processes from working with manufacturers to contract dealer. He focuses on "Understanding individual client-based needs, meeting or exceeding expectations from the start to the finish process." Wes continually strives to keep up on new innovative Contract Furniture concepts, efficient solution-based ideas and industry trends. Offering complete turnkey options to our clients.
What you may not know about Wes? He loves the outdoors, wildlife and spending time with family.
Derrik Oborn
As a grandson of our company's founders Derrik grew up around Main Street Office Furniture. He started working full time on the team in 2003, as part of the installation crew. He always had an interest in the "business side" of what we do and began to work in the office full time in 2007, doing both sales and administrative work. Derrik is proud to be part of the Main Street team and feels lucky that he has the opportunity to work in such a great environment.
What you may not know about Derrik… – is better left unknown(trust us) His three favorite things are; his amazing family, Basketball, and Classic Trucks, Cars and Rods.
Alex Tonge
Alex has been with Main Street Office Furniture for 2 years, like most of her peers she started in the installation side of things. Learning how the systems work, what customers pay attention to, and what makes each job successful. She took that knowledge and transferred into Installation Management and Sales for the company. Taking care of our employees and customers is her main priority. She has a degree from Utah Valley University in Business Administration, and truly loves what she does here with Main Street.
What you may not know about Alex? She loves to be with her family, go to concerts, be in the mountains camping/boating/hiking, and travel.
Katie Tonge
Katie has been with Main Street Office Furniture for 2 years, starting in installation then moving into design. She started her love of design early, and is now our full time designer with a degree from Salt Lake Community College. Katie works side by side with each salesman to ensure beautiful renderings, and floor layouts for every job that comes through our doors!
What you may not know about Katie? She loves to spend her free time playing with her two pups and her close knit family, traveling, and making awesome DIY crafts!
Zach Tonge
Zach has been with Main Street Office Furniture for what feels like a lifetime to him because he's been raised in it. He has been installing for 8 years, and leading our crews to ensure each job is brought up to the customers standards. He is currently pursuing a degree from the University of Utah in Engineering, and plans to show people what true video gaming is about.
What you may not know about Zach? He loves to spend time with his wife Adrienne and their cat Cinder, he is very generous with his time and moving skills, and he is a big Steelers fan.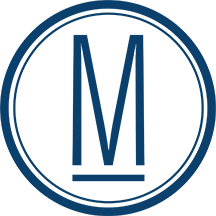 Main Street Office Furniture
3965 S. State Street
Salt Lake City, UT 84107