Cottonwood Heights Office Furniture
Trusted Office Furniture Providers in Cottonwood Heights, UT
Cottonwood Heights business owners have been turning to MSOF for their new and used office furniture needs since 1980. Our office space designers and office furniture experts are ready to provide for every situation whether it's outfitting a brand new office with new furniture, assisting in an office remodel for an existing business, or assisting in an office move.
Our expertise is to provide services for every aspect of outfitting your office including furniture selection, office space planning and design, delivery and installation. For offices with existing furniture we can take care of decommission, storage, and the sale of their used furniture.
We pride ourselves on expertly handing and providing a variety of solutions for every size business in Cottonwood Heights, Utah and surrounding cities.
Quality Office Furniture in Cottonwood Heights, UT
At MSOF we have a vast selection of office and task chairs, executive or height-adjustable desks, office cubicles, open concept furniture, office lockers and other office storage options as well as lobby and huddle sofas, chairs and side tables. Anything an office needs to furnish a conference room or training room is right up our alley. We provide all types of office accessories such as monitor stands, white boards, acoustical solutions, and garbage cans.
We Provide Utah's Best New and Used Office Furniture
Business owners in Cottonwood Heights are turning to MSOF when they need to furnish their new office space or remodel an outdated office space. MSOF has provided quality new and used office furniture for the past 30 years. Cottonwood Height businesses owners trust MSOF to always provide quality new and used furniture and assist when they need to move, sell used furniture, or plan out new space. Our large showroom in Salt Lake City houses a wide selection of office furniture to suit every taste. We invite you to come by the showroom and try out our wide variety of seating options. MSOF is conveniently located in Salt Lake City on 3965 South State Street in Salt Lake City. We welcome all Cottonwood Heights business owners to drop in and view our large selection of desks, conference room furniture, seating and systems furniture in our showroom.
New and Used Office Furniture in Cottonwood Heights, UT
As the needs of businesses change MSOF is ready to provide new and used office furniture to business owners as they grow and expand their office space. In addition to providing new and used office furniture MSOF also provides additional services including office design, office space planning, systems furniture decommission, storage, installation and delivery. For offices needing to relocate including take-down, move, storage and install. For Cottonwood Heights business owners who are moving or waiting for furniture to be delivered we offer rental and lease option. 
Are you a Cottonwood Heights business owner who is remodeling and needs to sell existing furniture such as conference room or training furniture, task chairs, or cubicles and systems furniture? MSOF can help. We help with every phase of furnishing a new or existing office space. 
Main Street Office Furniture Services
Why Choose Main Street Office Furniture
New and Used Office Furniture Expertise in Cottonwood Heights, UT
Cottonwood Heights business owners have chosen MSOF for the past 30 years due to our knowledgeable staff, excellent waranty, large showroom, length of time in the industry, space planning expertise, turn-key solutions and large selection of quality new and used office furniture in Cottonwood Heights.
MSOF offers a satisfaction guarantee you will be satisfied with our selection, hands-on service, 3rd party warranty, in-person consultations,  and competitive pricing. Check out our 5-star reviews on Google and see what our clients say.
New and Used Office Furniture in Cottonwood Heights, UT
Cottonwood Heights business owners are invited to stop by our showroom on 3965 South State Street in Salt Lake City between the hours of 10am and 6pm Monday through Friday. Our knowledgeable staff is on hand to help you find exactly what you're looking. Feel free to give us a call at 801-685-8448.
Other conact options are to email us at [email protected] or fill out the convenient contact form below. One of our friendly sales representatives will be happy to contact you to answers your questions and help you find office furniture to meet your needs.
I had such a great experience here. Their selection of new and used office items is awesome, you will absolutely leave with what you came for. The customer service is stellar, it is a family-run business and it shows. They also offer a delivery service for a flat fee within the valley. A gem of a place!
The whole team at Main Street is amazing. They were extremely helpful and patient. They delivered and set up everything very quickly and answered any questions I had. I will always recommend them to anyone who is looking for new or used furniture.
REQUEST AN ESTIMATE OR MORE INFORMATION
Main Street Office Furniture
3965 S. State Street
Salt Lake City, UT 84107
Telephone:   801-685-8448
Email:   [email protected]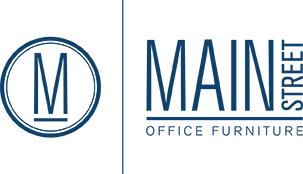 Main Street Office Furniture
3965 S. State Street
Salt Lake City, UT 84107
Hours: M-F 9 am - 5 pm