Your trusted Office Furniture Providers in Lehi, UT
In recent years, Lehi Utah has become a popular spot for new technology start-up companies to locate as well as established businesses to relocate. It's location between Salt Lake City and Provo is an ideal location for businesses to thrive. As new businesses are moving their offices to Lehi, Utah, Main Street Office Furniture is ready to assist in providing new and used office chairs, office desks, conference and training room furniture, cubicles or systems furniture, break room furniture, lobby and hudle room furniture as well as office furniture accessories such as white boards, storage cabinets and all types of accoustical solutions. MSOF provides new and used office furniture that can be bought, leased or rented.
Quality Office Furniture in Lehi, UT
Main Street Office furniture is located in Salt Lake City, but we provide furniture to Lehi Utah and surrounding areas in Salt Lake and Utah county. Lehi business owners who are looking for quality furniture such as reception desks, collaborative and huddle room furniture, cubicles and systems furniture as well as a large selection of task chairs, conference room chairs and tables. Our knowledgeable sales force provides all of the necessary services business owners need such as space planning, interior design, decommissions, and storage options.
We Provide Utah's Best New and Used Office Furniture
MSOF has a large selection of new and used office furniture. For over 30 years MSOF has been assisting Lehi business owners with selecting either all new office furniture or a combination of old and new. We pride ourselves in offering complete solutions. Come try out a few pieces of office furniture before you buy by stopping by our showroom located on 3965 South State Street in Salt Lake City. Business owners in Lehi have trusted MSOF for the past 30 years to always provide top quality used furniture and top quality new furniture from manufacturers such as Friant, Artope AMQ Solutions. Office Star, OFS and more. Our service always goes on after the sale. Our past customers from Lehi come back to us again and again as their office furniture needs change, when they need to sell existing furniture, remodel their current space or move to a new location.
Office Furniture Services in Lehi, UT
Are you a Lehi business owner looking for a trusted furniture company who not only offers quality new and used office furniture but offers all the other services needed when setting up a new office? Look no further. MSOF can assist in services such as office interior design, space palnning, furniture selection, furniture installation and delivery. We also can assist in systems furniture or cubicle decommission. For businesses who need to relocate we offer office-move services such as take-down, more, storage and installation. We also offer furniture for rental or lease for offices needing to furnish a short-term office space.
Main Street Office Furniture Services
Why Choose Main Street Office Furniture
Trusted Partner for New and Used Office Furniture in Lehi, UT
Lehi business owners chose MSOF for our knowledgeable and friendly staff, our length of time in the furniture, over 30 years as well as our turn-key office furniture solutions, huge selection of traditional and contemporary office furniture.
Our Lehi clients choose MSOF because we are family-owned and always guarantee you will be satisfied with our selection, in-person consultations, competitive pricing, and creative solutions.
Contact Us
Don't know where to start? Call us at 801-685-8448 to setup a free in-person consultation or start the process by stopping by our showroom on 3965 South State Street in Salt Lake city between the hours of 10 a.m. and 6 p.m. to try before you buy.
Another great way to reach us is by filling out the contact form below and give us a brief description of what you're looking for. A member of our team will reach our as soon as possible to answer your questions or get you an estimate. Or feel free to email us at [email protected].
I had such a great experience here. Their selection of new and used office items is awesome, you will absolutely leave with what you came for. The customer service is stellar, it is a family-run business and it shows. They also offer a delivery service for a flat fee within the valley. A gem of a place!
The whole team at Main Street is amazing. They were extremely helpful and patient. They delivered and set up everything very quickly and answered any questions I had. I will always recommend them to anyone who is looking for new or used furniture.
REQUEST AN ESTIMATE OR MORE INFORMATION
Main Street Office Furniture
3965 S. State Street
Salt Lake City, UT 84107
Telephone:   801-685-8448
Email:   [email protected]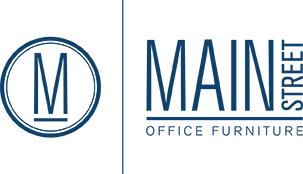 Main Street Office Furniture
3965 S. State Street
Salt Lake City, UT 84107
Hours: M-F 9 am - 5 pm