consectetur adipiscing elit, sed do eiusmod tempor incididunt ut labore
Here at Main Street Office we are committed to providing a safe and healthy workplace for our entire staff.
We are taking the precautions necessary to keep our crews working and our clients happy. We are following the guidelines set for businesses by the Centers for Disease Control and Prevention (CDC) and the Utah Department of Health related to COVID-19. We took the Stay Safe to Stay Open Pledge with the Salt Lake Chamber, and we will continue to operate within those recommendations.
Our showroom is open for walk-ins or appointments, and our staff wears masks for all meetings and collaborations. We require all clients to wear masks and offer hand sanitizer to guests at the entrance.
Create a great place to work, at home
Being successful in a Home Office setup requires creating an office in a non-traditional space. The Friant Home Office combinations are made up of key elements that can get any team up and running fast all while making sure the end user is connected and comfortable. Incorporating Ergonomics, Data + Power and Storage we can guarantee a healthy and productive environment. Explore or combination options and see what fit work for you or your teams.
My-Hite Height Adjustable Desk
Our new height adjustable solution offers a range of heights from 27" – 45.5" and widths from 42" – 84". It also has a four programmable memory that can set different heights, whether you want to sit or stand
Seating That Works
Get yourself a chair that keeps you comfortable while you work. All our task seating options are made to feel as great as they look.
My-Hite Storage Pedestal
Nothing helps to prevent clutter and mess like our My-Hite storage pedestal. Our casters provide smooth movement that enables your pedestal to move as you need it. Use the top for storage or add a cushion to create a temporary place to sit. The pedestal is the perfect companion to any home office setup.
Monitor Arms
Take your home office to the next level with a monitor arm that gives you full control of how you view your screen. Paired with a height-adjustable desk and a comfortable seating experience you can create the perfect workspace.
Desk Essentials
Whether you need power that's accessible as you work, organization or a pedestal, we have the essentials you need to help you create the perfect home office.
You may be Interested in these products
REQUEST AN ESTIMATE OR MORE INFORMATION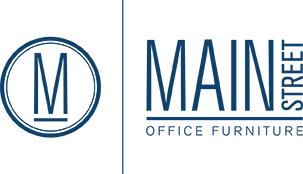 Main Street Office Furniture
3965 S. State Street
Salt Lake City, UT 84107